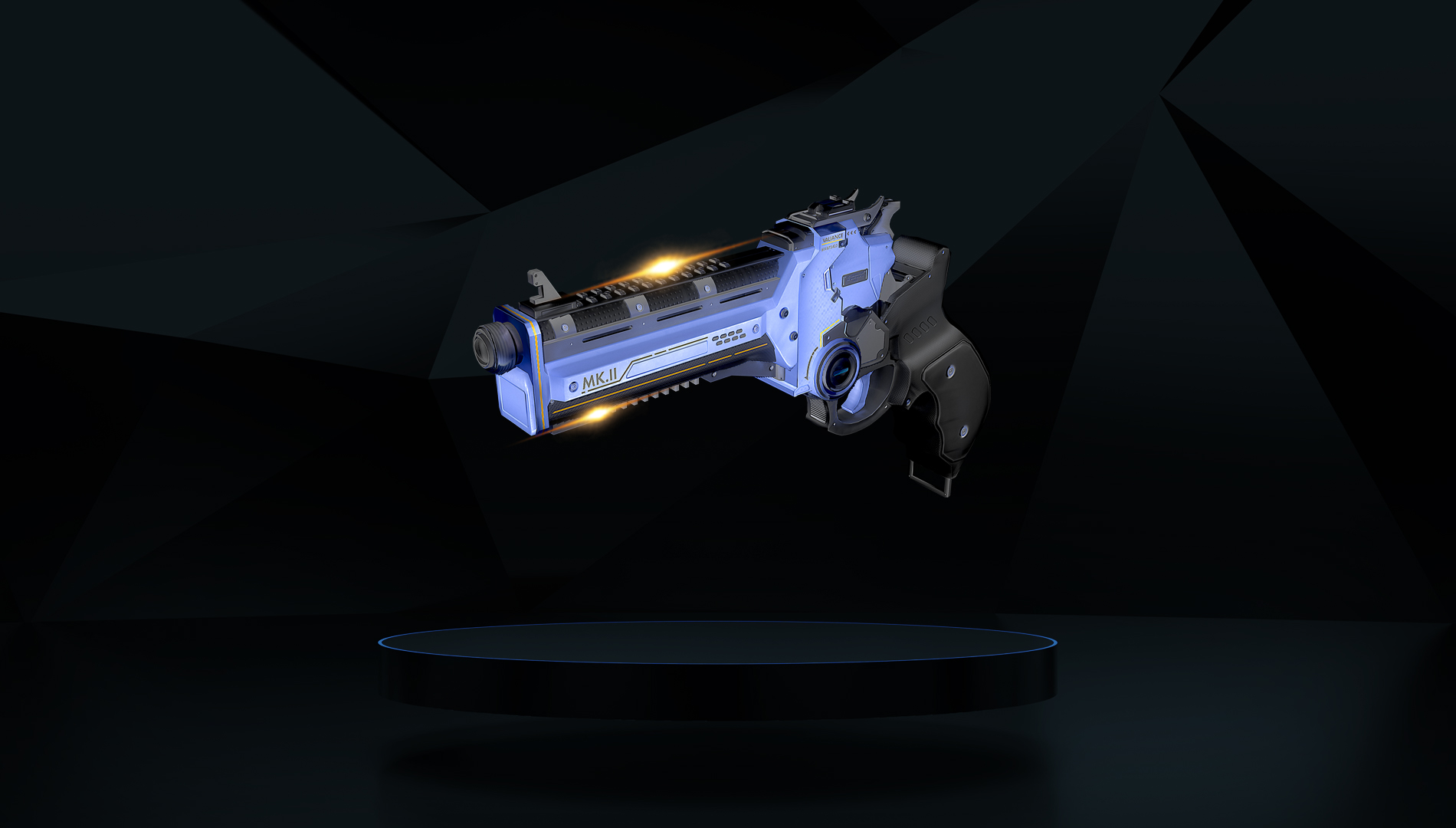 Weapon Description
---
Spiritual weapon, fast shooting speed, able to hit targets continuously in a short time.
Skills:
Damages: Inflicts huge damages to enemy unit.
Weakness Targeting: Damages multiple front targets, causes additional damages to targets with less than 25% health points.
Dual Rifle Roaming: Shoots multiple random target in its range, increases damages with multiple hits.