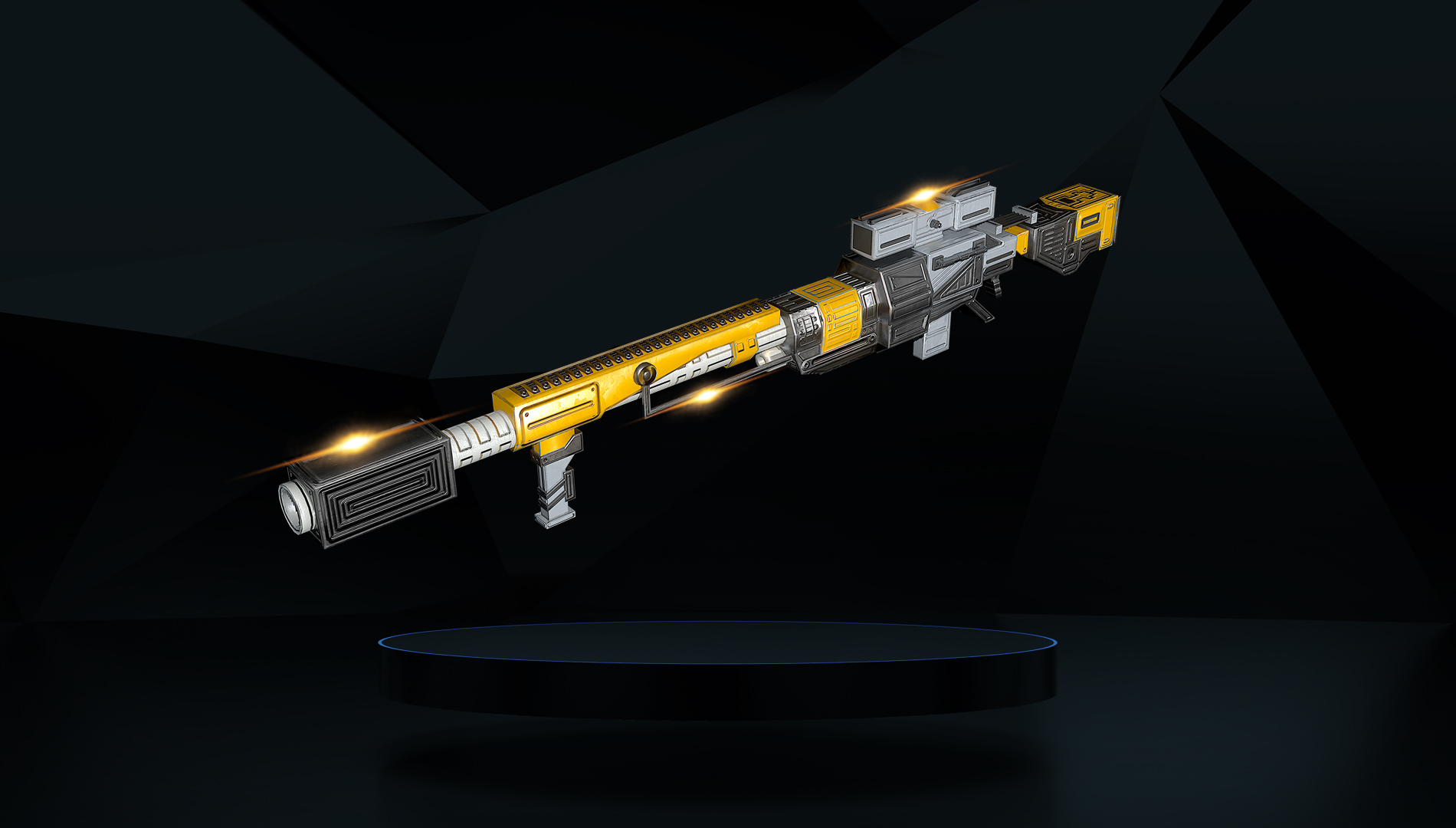 Weapon Description
---
Destructive sniper rifle, able to attack target from thousands of miles away, ability to eliminate target in seconds is extremely threatening.
Skills:
Sniper: Inflicts huge damages to front enemies
Tactical Jump: Jumps backwards, causing huge damages to a large number of enemies in the area.
Burst Shooting: Shoots multiple targets in surrounding area, strikes enemies in the air and delivers damages continuously.