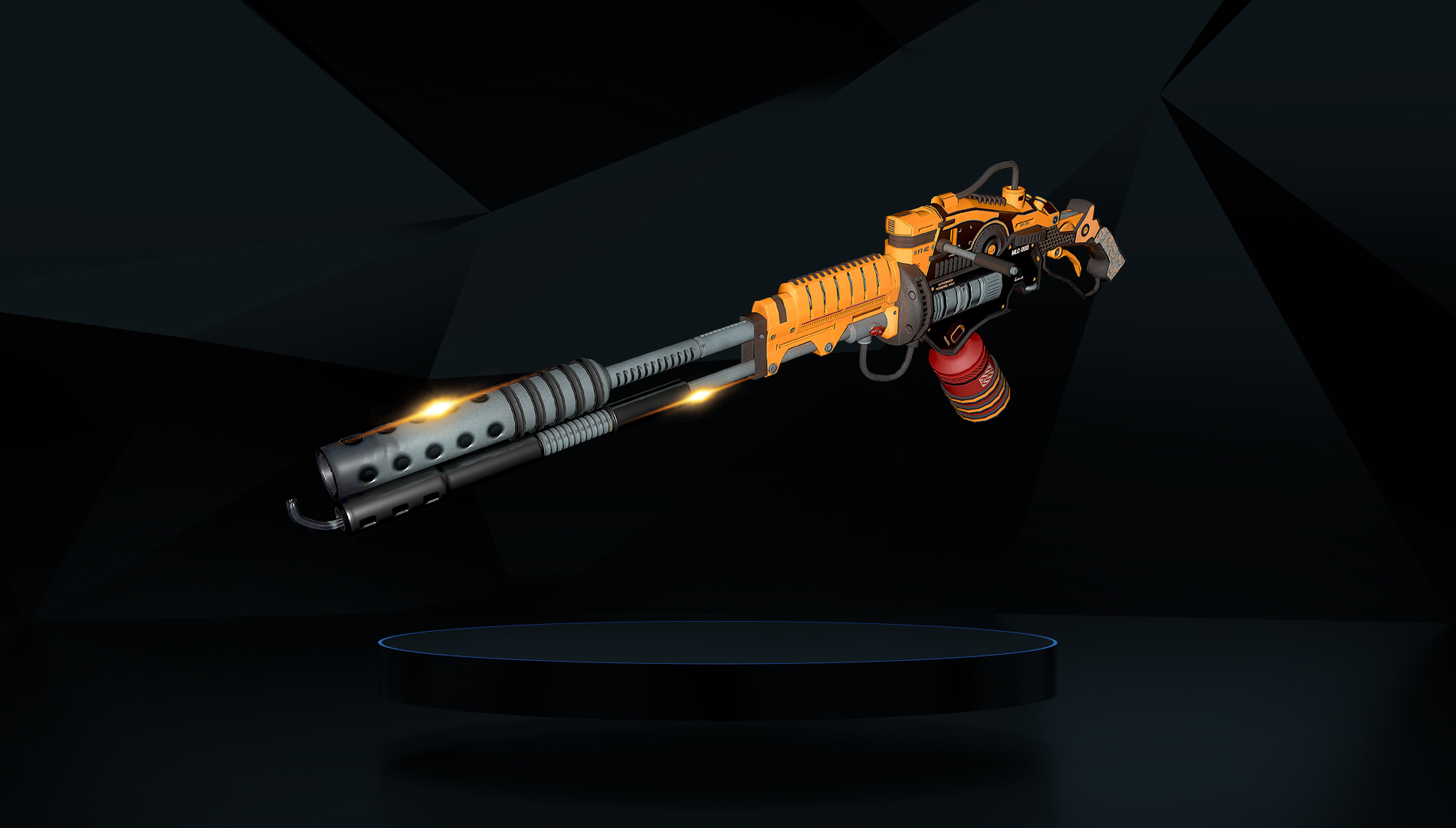 Weapon Description
---
Top grade flame gun with a large range of lethality and strong defense effects.
Skills:
Jet Flame: Attacks a small number of front enemies.
Flame Defense: Inflicts certain percentage of damage to enemy's health points in the surrounding area, taunt enemies and reflect enemy's attacks.
Flame Protection: Flame shield for added protection and continuously attacks surrounding targets during shield activation time.