MR FantaGlass
---
Entrance to the FantaVerse metaverse
---
FantaGlass functions as the entrance to the FantaVerse Metaverse.
FantaGlass is powerful, intuitive and lightweight for daily use. Its 120" virtual screen provides an unprecedented, immersive, multimedia experience for apps, games and movies.
FantaGlass doesn't just support VR and AR functions but also MR (Mixed Reality), offering a world-class immersive experience in a decentralized metaverse. With voice and gesture controls plus advanced features, you can now unlock infinite possibilities hands-free with FantaGlass.
FantaGlass, which supports multi-OS and mobile devices, creates a truly immersive gaming experience for the interplanetary metauniverse, FantaVerse.
Refresh your world with a brand-new perspective with FantaGlass.
HANDS-FREE VOICE CONTROL
Voice command allows you to stay hands-free, control volume, brightness, etc
1920*1080*2 DISPLAY
4K images with a 43º FOV, like watching a 120" screen at a few feet distance
LIGHTWEIGHT & FOLDABLE
85g lightweight design, 90° foldable feature for easy storage
PLUG & PLAY
No charging or installation required, simply plug & play to see games & videos
COMPATIBLE WITH ALL DEVICES
Android & IOS phones, desktops & laptops, PS4, Xbox, Switch
ADJUSTABLE FOCUS
Nearsighted users (myopia of -5.00 D or less) can achieve perfect vision
HD DIRECTIONAL SPEAKER
Dual HD directional sound system, can clearly pick up your voice commands
NOISE CANCELLING MICROPHONE
Equipped with a noise cancelling microphone for an optimal experience
FantaGlass Version Development
---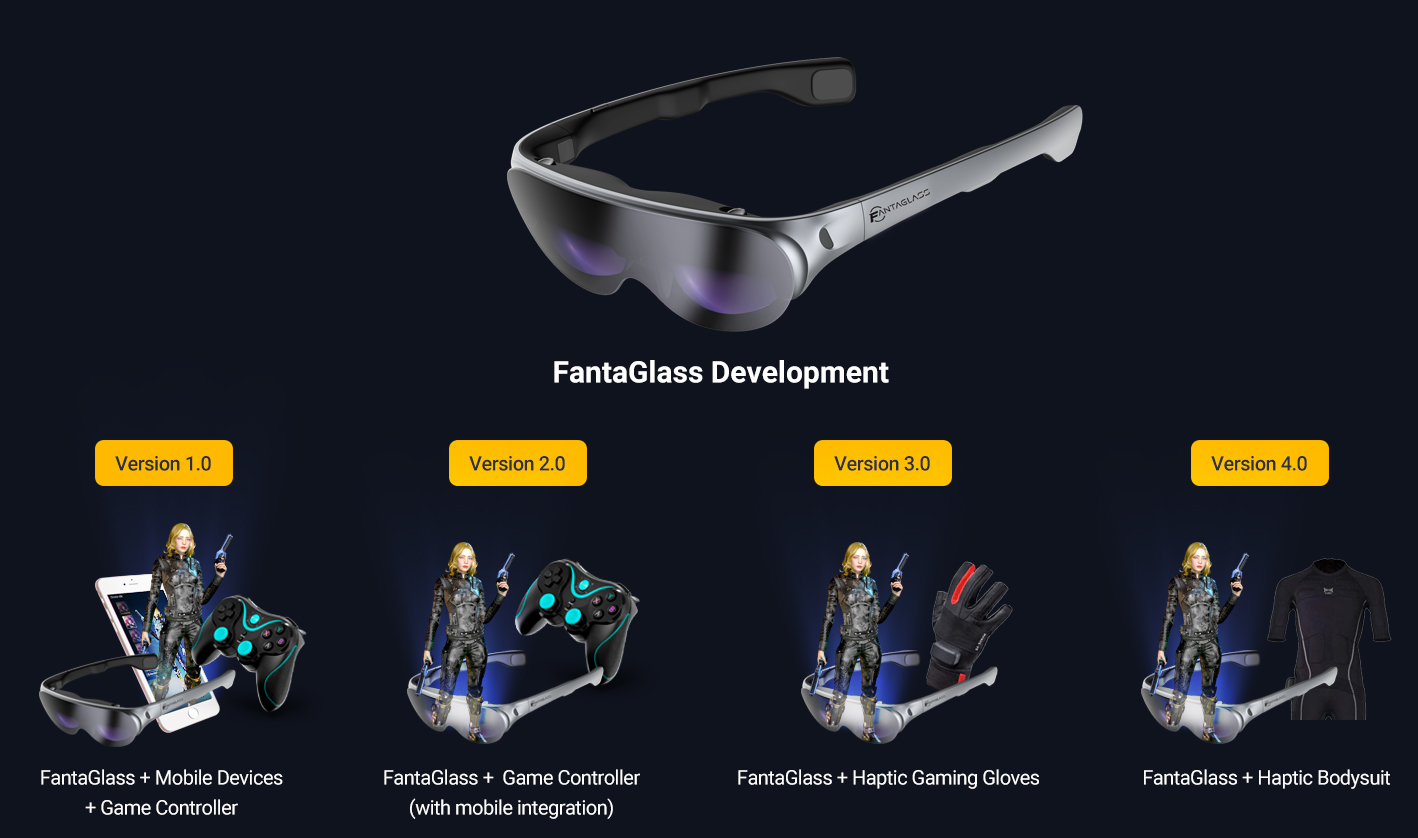 ---